The halloween themed sprite submission fase is closed. Which means it time to cast your votes!
Pick you favourite creations listed below and post your picks!
(You are not forced to post them...)
Here's the contestants!

Heihachi cosplaying Pennywise by LESSARD!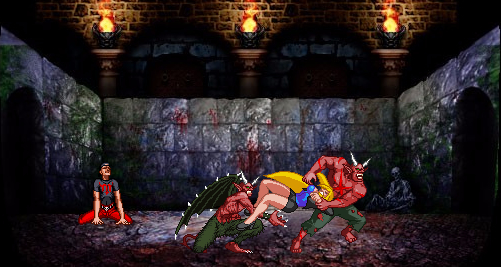 Nightmare in hell by Doom!

Nightmare in the woods by Lexman!
Batman and... Robins...? by Seryy Volk!
Franken-pumpin by makevka1!
zombie survival horror by malevka1!

You have up to 5 days untill we declare the winner!
Let the voting fase begin!!!